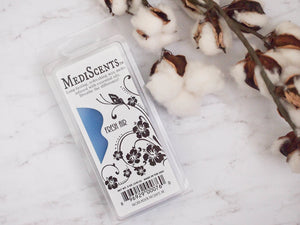 Protex Medical Products, Inc.
Fresh Air MediScents Wax Melts
Regular price
$9.99
$0.00
Unit price
per
One whiff will take you back to when laundry flapped in the breeze and your bicycle lay in the grass, ready to be pedaled off to adventure. Great for every day.
Essential oil: Peppermint

5 oz.
Long-lasting, refreshing was melts generously infused with essential oils.
Breathe the difference!
---